Green screen video production is a popular and cost effective visual effect that allows you to tell your story in front of any background. It is also a process that saves you a lot of time, which allows for the project to be completed sooner. When done right, you possibly can't tell that a green screen background wasn't really there. Even so, obtaining a good clean chroma key can be quite a challenge for someone whose not properly trained.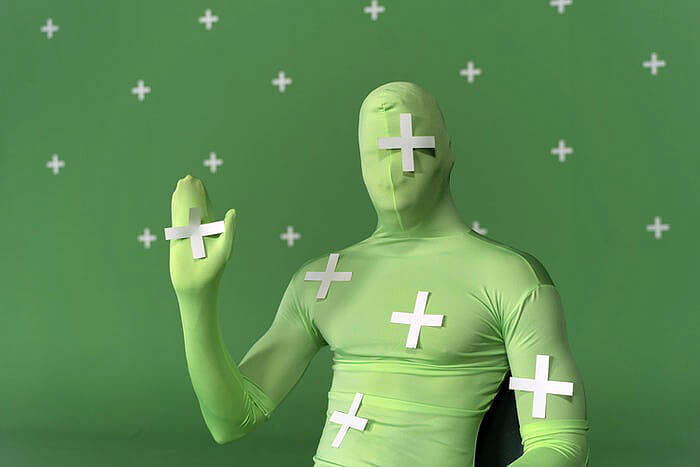 A benefit of shooting your video in front of a chroma key background is a quite simple task for Lasting Blueprint Productions as we are accustomed to lighting tricks and techniques which would prevent any problems in the video editing stage of post-production. Chroma Key is a great special effects tool for interviews, customer testimonials, TV commercials, music videos, and recruiting videos. Our camera crew will certainly make professional cinema quality keyed video and also incorporate them with your preferred graphics or visual effects.
One thing you need to know before hiring a video company for the job is, you're no longer restricted to shooting the project inside your office, but rather, it enables our camera crew to adapt to situations where they need to be in multiple locations, but have a degree of consistency with the same backdrop setting for all videos. You also do not have to concern yourself with how to use a green screen as we're the professionals and we will handle the task at hand for you. Advantages of using a chroma key backdrop is that it's quick to setup especially as we use a collapsible green screen background which is not only portable, but it is extremely effective, enabling us to bring our video production equipment and videographer to the destination of your choosing. This allows us to avoid expenses and time such as searching for colorful background components.
• Flexibility
• Cost efficiency
• Simplicity of production
• Unlimited creative options in post-production
• Branding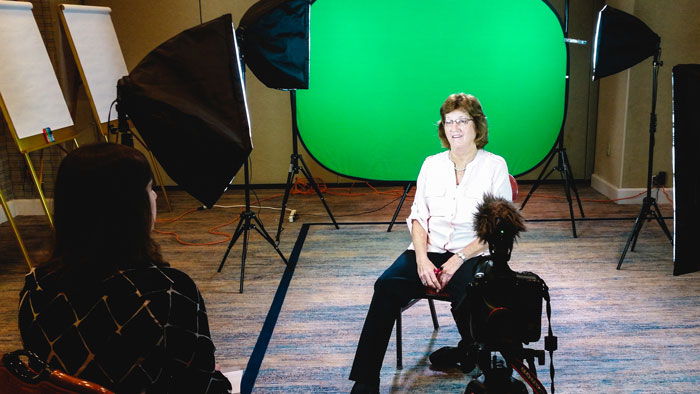 Green screen video is an amazing benefit when it comes to branding your company name. A good example of this is complementing your video along with your organization's branding components which includes incorporating your colors, logo, and utilizing multiple designs. This makes your video stick out more for your target audience and it will help them to recognize your services and products. Another benefit of using a green screen for your web videos is that you can effortlessly add or re-brand your logo and integrate it into any part of your post-production guaranteeing a rapid familiarity and brand recognition from your target markets.
Distinguish yourself from the competition by having a professional green screen video produced. Orlando video production company Lasting Blueprint will deliver an engaging and compelling video for you.
Request a Quote
Get the green screen video production rates!